banner blue: Art and innovative resources for ministry
building block sets for families
Brook Books are a brand-new educational toy for all ages. Now you can have your own Bible Story, Historical Figure, and Science building block sets. That's right, you can actually build Noah's Ark! But that's not all. Each Brick Book set includes a story book illustrated with the same figures that you'll be building! You can build the ark with Noah and Naamah. You'll receive a compostable box containing all the bricks you'll need, custom minifigs, the special story book and building instructions. Brick Books is an independent brand. These are not official LEGO sets but are fully compatible with LEGO so that you can keep building your own creations!
Noah, Naamah, and the Ark
​
Nativity Scene
​
Mini Rainbow
​
Mini Ark
​
David and Goliath
​
Harriet Tubman
​
Empty Tomb
November 2022
​
November 2022
​
December 2022
​
December 2022
​
January 2023
​
February 2023
​
March 2023
what can you expect in the future?
All the sets above are already in the production phase but we have plans for many more amazing sets including, The Magi, The Shepherds and Angels, Deluxe Ark, I Have a Dream, Sitting Bull, Hōjō Masako, Simón Bolívar, Nelson Mandela, Burning Bush, The Ten Commandments, The Plagues, Parting the Sea, Pillar of Flame, Jonah, Deborah, Esther, Daniel and the Lions, Rosa Parks, Zheng Yi Sao, Fishing, The Beatitudes, Lazarus, Mary Magdalene, Good Samaritan, Prodigal Son, Palm Sunday, Crucifixion, Pentecost, Lydia, Philippian Jailer, Paul's Shipwreck, Human Heart, Human Brain, The Cell, The Atom, African Animals, South American Animals, North American Animals, Asian Animals, Arctic Animals, European Animals, and many more.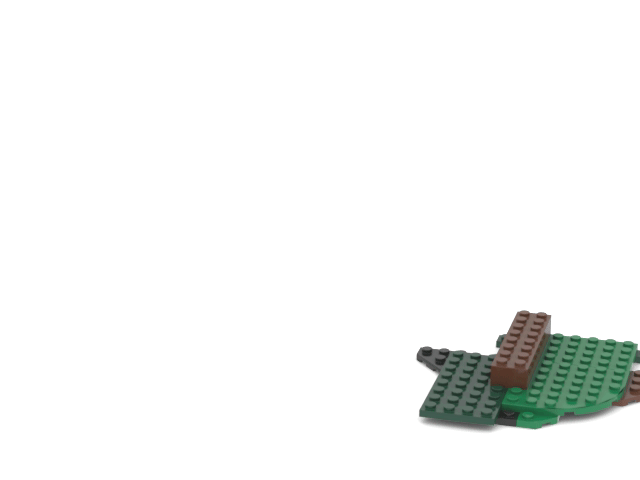 What about the "Book" Part of Brick Books?
Brick Book sets include an original storybook that's even illustrated with the same figures that you build in the set. Check out these pics from some of the pages in the Noah, Naamah, and the Ark book. To read and see the whole story, you'll have to get the set!
How can you get your hands on some brick books?
Special edition early release sets are available online here. You can also donate to the project or pre-order future sets.
About Brick books' creator
Dan (he/him) is a Deacon of the Evangelical Lutheran Church in America. Dan has served in children, youth, and campus ministries. Dan first heard the call to ministry through Black Liberation Theology as an undergrad at Wittenberg University and discovered his gifts for sharing that theology creatively while in seminary at Yale Divinity School. His greatest passions are serving kids and advocating for justice in fulfilling God's promised kingdom. These days, you're likely to find Dan knee deep in excited kids, building bricks, or pages of new poetry and children's lit. You might also find him outside tending to his small duck farm.